BIOGRAPHY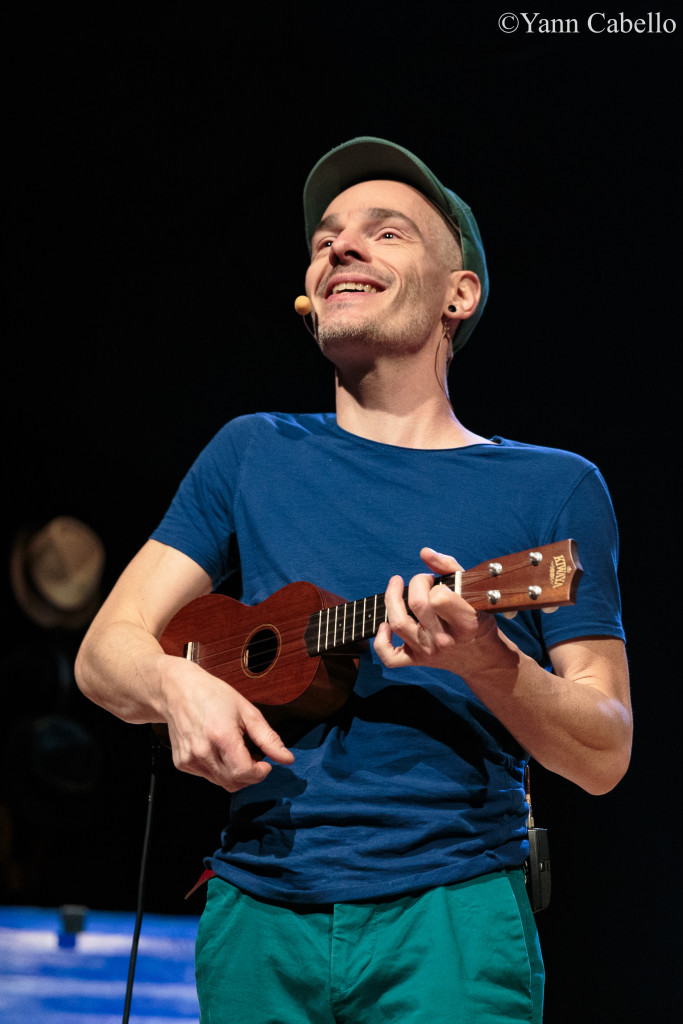 Nicolas Driot (alias Kandid) brings us songs that are an unsettling mix of depth and simplicity, lullabies for eternal children. Like a tightrope artist, balanced between apparent lightness and intense acidity, Kandid mischievously sings the burgeoning and fading love, the search for happiness, hope, and emptiness. On the stage, he takes us to a poetic, sensitive world, gently rolling out a delicate song reminiscent of pop-folk music.
The figure of Kandid was brought into existence in the UK at the start of the 2000's. His first stage appearances were in pubs in Manchester, with songs in French ! Then after four years spent in Great Britain, he returned to France and released his debut album « Les premiers pas », with the collaboration of Denis Clavaizolle (musician & producer for famous French artists Jean-Louis Murat, Alain Bashung, Cocoon…).
Since then there have been many concerts across France (more than 500 to date), and also in Switzerland and China, as well as numerous opening acts (Raphaël, Miossec, Thomas Fersen, La Rue Ketanou, Jeanne Cherhal, Bertignac and others).
After having written for other artists, Kandid brought out his second album in 2009 (« A qui veut l'entendre… »), produced by Christophe Darlot (Aldebert's pianist). After he won the 2010 « En français dans le texte » competition, an EP was also issued by label Discograph.
Laying the way for a third album, a four tracks EP (« Peu importe ») was released in 2013… Brighter and more optimistic than the previous songs, and backed up by restrained but highly effective orchestrations, are more than ever « to the point », as if expressing the urgency of living despite the vagaries of existence. Kandid's third album, « Nu », was released on 1st of December 2014, as well as a book for kids entitled « Quand j' serai grand ».
Since October 2018, Kandid is touring is touring with his 1st show for kids, « Victor et le Ukulélé » (production : JM France).